I care a lot about the FUTURE
that's where I will spend the rest of my life
That's why we want to be ECO-FRIENDLY, we self-produce electricity with 300kW photovoltaic system, we work hard to ensure that production waste is 100% recycled, we use products free of harmful substances and zero emissions. But above all, in addition to traditional products we offer an incomparable range of solutions with HIGH and VERY HIGH EFFICIENCY (HEE, HHEE), which due to reduced consumption ensure low environmental impact and minimal CO2 production. Very advanced technologies, unique, enviable, EC motors, condensing energy modules, oversized components to minimize losses, modulating systems adapted to the actual energy needs. We are committed to manufacture top quality products, tested one by one before shipment to guarantee to the customer a perfect product, to be installed and forget. This catalog is the expression of our efforts for continuous improvement: a unique proposal of ECO-FRIENDLY products, full of accessories and variants that allow to configure the product according to the needs of each system.
Mission
The name of the Company is the acronym of our mission:
BPS – Best Products Solutions.
That's why our products are Versatile, Reliable, Efficient, Simple to install, provided with a very wide variety of accessories able to satisfy all client requirements…

To complete the range there is the BPS availability to develop new accessories and solutions according with the client specific requirements. A CAD/CAM assisted design is available directly coupled with the N.C. machines employed in the manufacturing process (punching- machines, presses, folder-presses, etc…) able to guarantee the Maximum Operational Flexibility.

At present the BPS production is concentrated on two product families:
• Air Treatment Units • Air Heat Generators.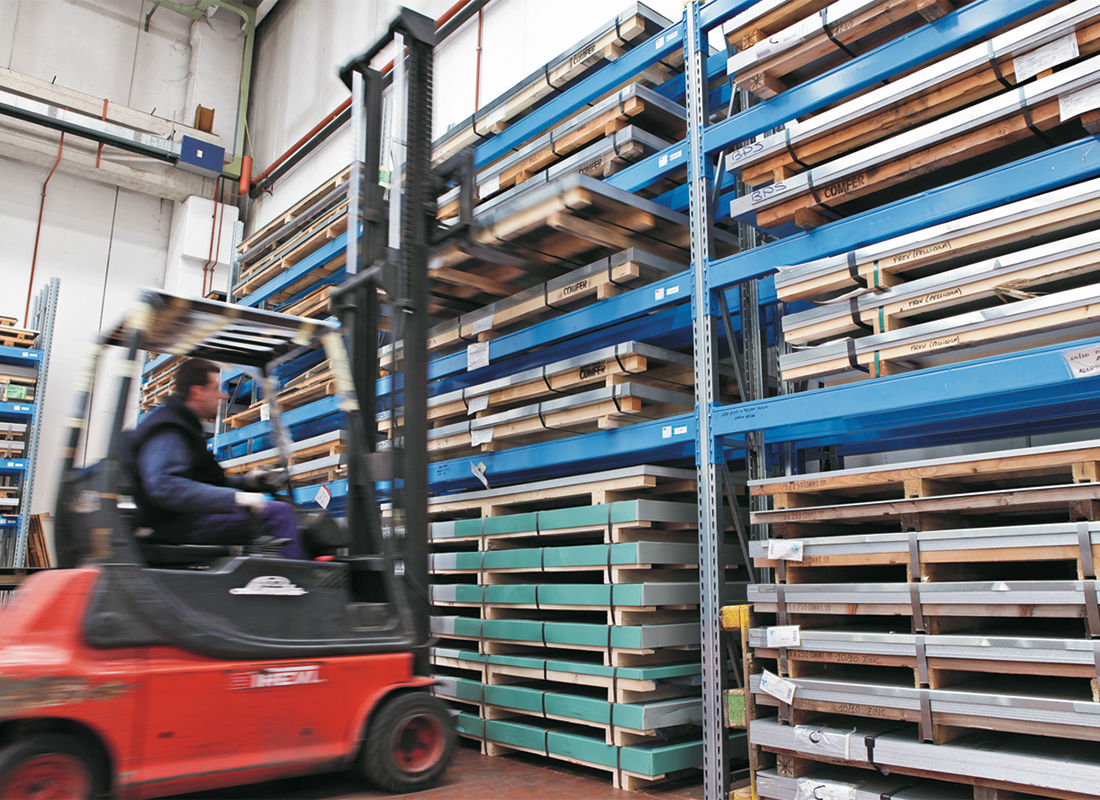 Company's policy
The BPS main target is the Customer Satisfaction.
BPS must not be limited to manufacture units only, but all necessary accessories and solutions (even "on measure") able to guarantee the Total Products Flexibility and their Easy and Fast Installation.
BPS is not limited to sell a product, but also Must Offer to the Client
Solutions enabling to increase the Value of his Activity.
The services offered by BPS are in the Total Flexibility philosophy: our Client is also our Friend, even if he purchases the products from our Competitors. A Client must always and anyway be helped,
offering him the Total Necessary support.
The offered products and services must be constantly improved:
the BPS strong will is to Follow the Way of Improvement.
All the people involved in the company activities must be responsible and motivated. BPS doesn't want to be only a company, but a Motivated and Determined Group, Incited by the
Technological Evolution, Supported by Passion and Enthusiasm.
Production
The main products manufactured by BPS are heating and air-conditioning appliances, characterised by Versatility, Reliability, Efficiency and Easy Installation. Special emphasis is dedicated to the Absolute Wide Range of Accessories which is completing the products and permitting the installation according with the most different requirements.
Quality's policy
The BPS targets are pursued through: the quality policy, the company organisation, the investments in research and development.
All the BPS resources are permanently finalised:
To manufacture products according with the maximum quality and
safety international levels.
To keep a constant level in the technological research, choosing the
most suitable manufacturing processes and materials, enabling to manufacture reliable and safe units, according to the laws/regulations and existing technical standards, environmental friendly units, with permanently improved quality and the research of reduced costs.
To realise solutions and accessories, also "on measure", able to satisfy any new requirement of the client.
To select only qualified suppliers in order to guarantee high quality raw materials.
To follow suitable manufacturing, assembling and quality control procedures, in all the production steps.
To perform an careful final testing on 100% of the manufactured units.
To guarantee the traceability of any single manufactured item.
To reduce as much as possible the delivery time.
To supply a suitable pre-sale and after-sale technical documentation.
To offer products and services to competitive prices; supply to the
clients pre-sale services free of charge.
To sustain to any level of the company an active, adequate and
effective quality policy.
To activate the necessary plans to follow the main target: "Customer
Satisfaction".
Applications sectors
• Hotel
• Restaurants
• Offices
• Shopping centers
• Banks
• Insurance offices
• Universities
• Hospitals
• Cinemas
• Theaters
• Car dealers
• Airports
• Marine sector
• Trains
• Towers
• Houses
• Commercial sector
• Residential sector
• Industrial sector
• and many others
Company's history
BPS was founded in 1968, in the beginning it was involved in the air ducts and thermo-hydraulic system installation, with a small manufacturing of air-conditioning and heating appliances. For several years BPS has been working to handicraft level, manufacturing burners and air-heaters. During its history BPS manufactured units for other leading Companies, collecting a very significant experience and very high competence, also creating a small Commercial network under the BPS brand. BPS obtains important international acknowledgements, patents deposit, homologation from several Ministries, the "CE" brand by independent external organisation (GIORDANO INSTITUTE – AFNOR IMQ – CERTIGAZ). The Company structure in 1997 is modified, when there is a conversion from "family business" (BPS s.n.c.) to industrial activity (BPS s.r.l.): the internal structure is totally reorganised and an efficient quality organisation is implemented, guaranteeing the testing on 100% of the manufactured units and the traceability of each manufactured item.
BPS now
From 2002, the entrepreneurial vitality and the commercial dynamism of Mr. Andrea Schiavon and Eng. Renzo Mandaio, co-partners in the company, have allowed the relaunching of BPS srl, a company presently located with head quarters in Carbonera (Treviso), in an area of 15.000 sqm., where its industrial halls and technical, administrative & sales offices are grouped together. A second operative head-quarter of further 15.000 sqm., of which 7.500 covered, has been inaugurated in 2014, in the near village of Breda di Piave (Treviso): a new facility dedicated solely to the production of fan-coils, in line with the totally innovative Lean production and Total-quality criteria, pursuing the principles of the Kanban and Kaizen techniques. With the arrival of new Managerial and Technical knowledge, interesting perspectives are opening for BPS, with an increased demanding market careful to select more and more efficient products and dynamics companies. The Commercial structure has been recently implemented, in order to allow an improved and more efficient contact with the clients, to whom BPS is offering new products with modern look, particularly emphasising the quality, as a result of a meticulous and constant program involving technological research, development and testing. The actual presence in 40 different Countries, with the 85% of the manufacturing reserved to the Export, through Distributors and Agents in the main international markets, is a confirmation of the Technical and Commercial support which BPS is able to provide to its Clients.